Moros y Cristianos Guardamar 2018
20 Jul 2018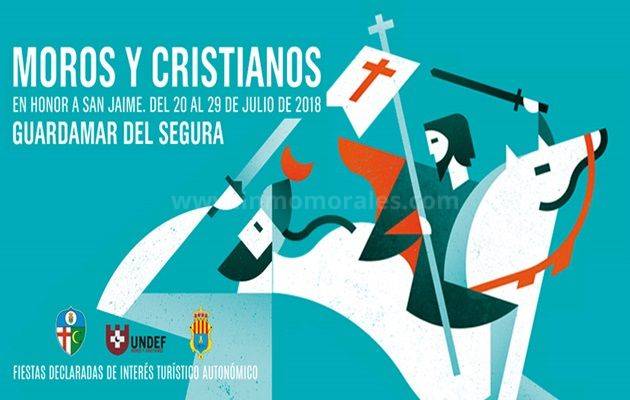 20 to 29 July. Festivities of Moors and Christians.
With, among others, on July 20 at 10 pm pregón and at 11 pm the coronation of the party queen.
21 July at 22.00 hours colorful parade and then party with food trucks at the parking de la Redonda.
July 22nd at midday opening Medieval market and at 8.30 pm concert of party music in the Parque Reina Sofia.
23 and 24 July from 6 pm Medieval market.
23 July at 21:00 a choir concert in the Parque Reina Sofia and at 10.30 pm Correfocs.
24 July at 21:30 hours replay of the signing of the Treaty of Tudmir on the Plaza de la Constitución.
July 25 at 9 pm procession for the patron saint San Jaime.
July 28 from 20.30 pm parade of Moors,
July 29 at 20.30 hrs. Procession of the Christians and at midnight fireworks.